Pakefield Singers – Together in Harmony
  Our Next Concert
Saturday 2nd  December 7pm
Church of St Peter & St John – Lowestoft
"A Christmas Celebration"
fundraising for the Britten as a Boy statue
presented by Zeb Soanes            
Pakefield Singers present A Christmas Celebration, fundraising for Lowestoft's Britten as a Boy statue. Britten's Ceremony of Carols will form the centrepiece, along with works by other composers, living locally. The choir's patron, Zeb Soanes (Classic FM) will present the concert and read his children's story Gaspard's Christmas, with its carol by Jonathan Dove and live illustration by James Mayhew. There will be a chance to win James' beautiful artwork in the interval raffle.
We are proud to support Britten as a Boy a community project to erect an inspiring statue of the composer, as a boy, opposite his childhood home in Lowestoft. Full details at  www.brittenasaboy.com
Tickets – £15  (accompanied under16's free)  Unreserved SeatingFrom www.ticketsource.co.uk/pakefield-singers
Review of a concert presented  by Pakefield Singers on 28th October in St Margaret's Church, Lowestoft. 
A wonderful, entertaining, unforgettable evening
It was tempting to stay home on Saturday night, watching yet another "Strictly". However, being aware of a classical concert in a church local to me I ventured out. Haydn's Nelson mass, and Missa Brevis in F were performed by Pakefield Singers, Aurora Consort, Pakefield Players and Robbie Carroll, organist all conducted by the erudite, professional, and extremely talented and experienced conductor Vetta Wise. Suffolk is so lucky to have her. We were also treated to the Aurora consort singing Monteverdi's Beatus Vir and Gabrieli's Sonata No 21 with Jim O'Toole leading The Pakefield Players. Let me first confess, my life's work has been in Healthcare and Military nursing, but I felt compelled to write a review having been so moved by this concert. From the first musical note played, and the first human voice sung I was entranced by the professionalism and quality of sound to be found in a local church with such amazing acoustics and spiritual sense. Sitting towards the back of the vast, elegant and very beautiful Church of St. Margaret's, Lowestoft, was something quite stunning; but to hear music written hundreds of years ago ascend to the ancient, wooded rafters and be in a space where people have prayed for over 1300 years was to escape into a World of tenderness, peace, with feelings of safety. I was truly moved to tears by the performance. How refreshing a thing to switch off from the sadness of our World for 2 hours or so. The music and singing were delightful, soothing, nuanced yet powerful all at once. I am not sufficiently knowledgeable to describe the music I was listening to in any fine detail. But I know I could have been in the Royal Albert Hall or the Birmingham Symphony Hall (both favourite haunts of mine) such was the quality and magnificence I heard. The strong choral singing of the Pakefield Singers was a real joy; distinguishable from the wonderful soloists telling the story for us. The people around me agreed and were equally moved. The passion of the conductor Vetta was almost tangible, to watch the faces of the singers and musicians as they performed under her direction translate that passion into the ancient music was there for us to see and hear, all our senses stimulated. If there could be a nuanced medicine for troubled minds or nourishment for a tormented soul, then this evening's performance was surely it. We really must all promote these very talented local musicians and singers. I can't recommend their next performance strongly enough. This will be a fund-raising event for the Britten as a Boy Statue Lowestoft on Saturday 2nd December 7.00pm Church of St. Peter and St. John, Kirkley and includes A Ceremony of Carols by Benjamin Britten, with Zeb Soanes presenting.     Hilary Horton 30/10/2023
Introducing Pakefield Singers
Pakefield Singers is an amateur choir based in Pakefield near Lowestoft, Suffolk. We are a unique choir with an extensive and varied repertoire and performance history, spanning all types of music, arrangements and songs from operas, musicals, traditional and popular music, works by contemporary composers, short choral works by composers such as Faure, Mozart, Mendelssohn and Vivaldi, alongside full choral works by the likes of Verdi, Handel and Beethoven.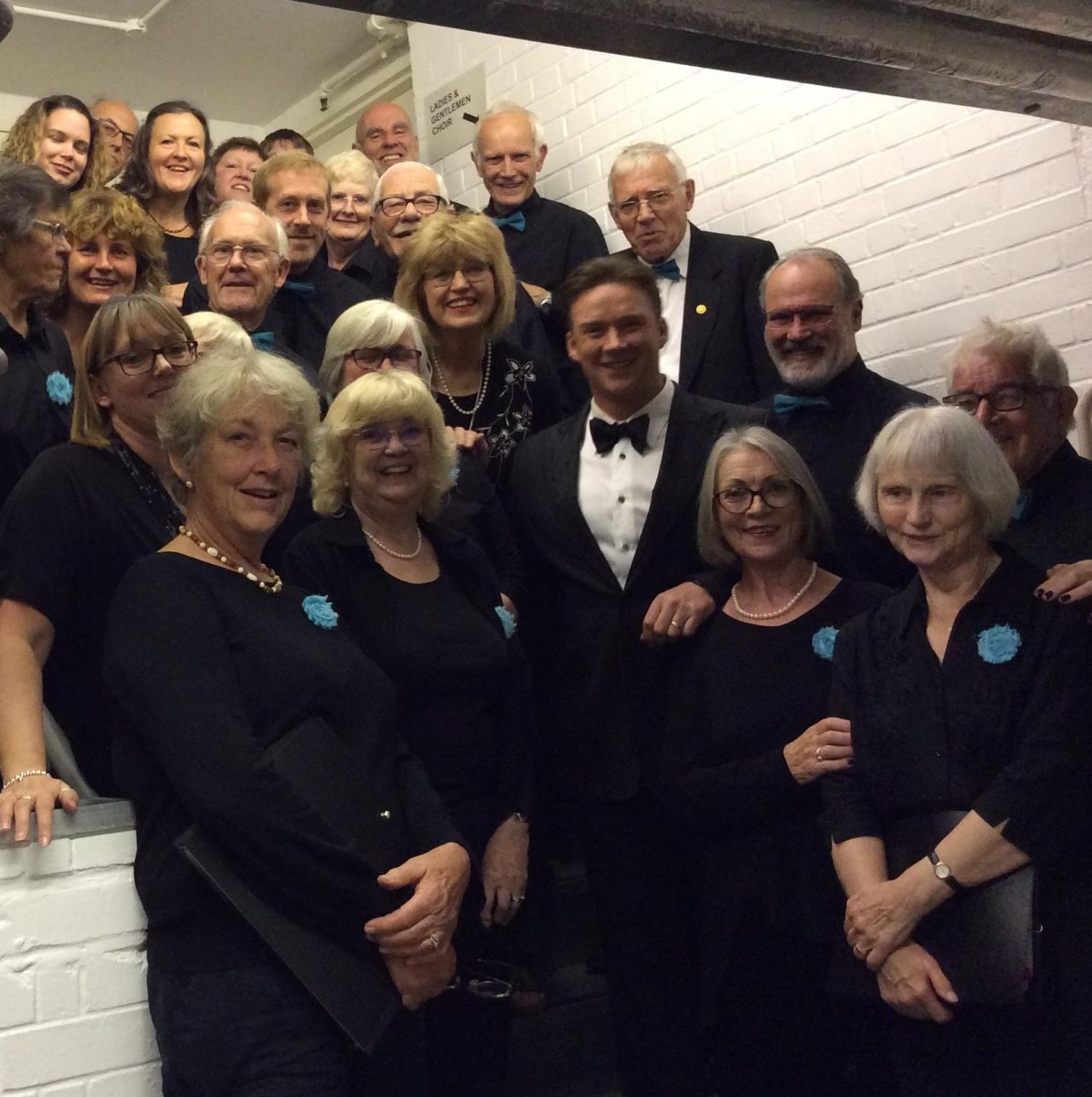 Since its inception in 2002, Pakefield Singers has performed extensively across the region, including concerts at Great Yarmouth Minster, Kentwell Hall, Snape Maltings, Lowestoft's Marina Theatre, Pakefield Church, Blythburgh Church, Southwold St Edmund's, and Pontins at Pakefield. In addition, the choir has been on tour in Denmark and has enjoyed working alongside Aled Jones and Russell Watson, The Royal Philharmonic Orchestra, London Gala Orchestra, Kingfisher Sinfonietta, and BBC Radio Suffolk.
We hope that, as you browse, and find out more about our history, past and future performances, our growing repertoire and aspirations, you may like to join us at a concert in the near future… If you would like further information regarding bookings, membership or sponsorship you will also find our contact details
We hope you find what you are looking for on our site but if not please contact us.
 Enjoy your visit!
If you would like to know more about the choir or would like to join us please get in touch by emailing to pakefieldsingers@gmail.com 
and follow us on Facebook.